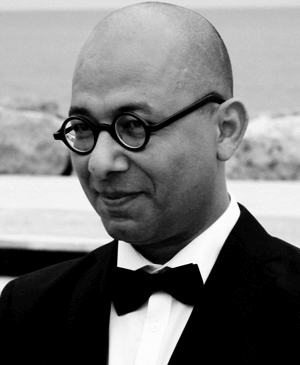 Institutul de Studii Avansate în Ştiinţă şi Tehnologie, din cadrul Universității Babeș-Bolyai l-a avut ca invitat pe dr. Newton Howard, profesor la Oxford University și director al Synthetic Intelligence Laboratory (Massachusetts Institute of Technology – MIT). Dr. Howard a susținut o prezentare  "The Future of the Brain" , luni 11 iunie, de la ora 12:30 în Aula Ferdinand de pe strada Napoca, nr. 11.
Dr. Newton Howard este fondator al companiei ni2o.Inc, care dezvoltă o nouă interfață creier-calculator pentru tratarea diverselor tulburări neurologice și pentru îmbunătățirea performanțelor cognitive și atletice. El se ocupă și de implementarea cercetărilor științifice în aplicații militare sau în aplicațiile pe care le folosim zilnic: puncte wireless, Google Earth sau Google Translate.
Studiile sale avansate contribuie semnificativ în domeniile neuroștiinței, lingvisticii și fizicii. A elaborat studii  cu privire la bolile neurodegenerative, iar cea mai recent teorie a sa este "Brain Code" (Codul creierului): "un model analitic multivariat destinat extragerii proprietăților emergente ale sistemului neuronal al creierului".
Dr. Howard conduce Laboratorul de Neuroștiințe Computaționale la Oxford și Laboratorul de Inteligență Sintetică la MIT. Este fondator și membru în comitetul a două organizații non-profit: Fundația Howard Brain Sciences, care finanțează inițiative de cercetare pentru  îmbunătățirea înțelegerii creierului uman și pentru diagnosticarea și tratare stărilor neurologice; C4ADS este dedicată furnizării de analize și rapoarte bazate pe date și dovezi privind problemele de securitate globală și transnațională.
Gheorghița Boriceanu / Sursa fotografiilor: ubbcluj.ro și newtonhoward.com