The "original" Nintendo Switch was released to an overwhelming amount of praise back in 2017, and I had been eyeing one ever since. I was in the 10th grade then, and finances had always been an issue for me, so I never managed to buy one. Fast-forward three years later. I'm now a university student, finances are a little better now (thank you, scholarship), and the world's on lock-down thanks to a global pandemic. In the meantime, Nintendo released a watered-down (and cheaper) version of the Switch, called the Nintendo Switch Lite. So, having found the turquoise colored one on offer (quite heavily discounted, might I add), I bit the bullet and bought a Switch Lite, and two games to go along with it, Animal Crossing: New Horizons, and The Legend of Zelda: Breath of the wild. Here are my thoughts on it after having spent these past 3 weeks with it.
First things first, let's address the proverbial elephant in the room: the Switch Lite is a Switch that doesn't, well, Switch – let me explain. Thanks to its smaller form factor, the fact that the usually detachable Joy-Con controllers are now built in, and the lack of the physical part on its motherboard which allows video output, the console only works in handheld mode, like a bigger and better 3DS. To some, that means getting rid of its shining feature. To others, however, it's no big loss – some people were already playing their "original" Switch in handheld mode 90% of the time, if not more. Considering I only bought a Lite, I suppose I belong in that category as well.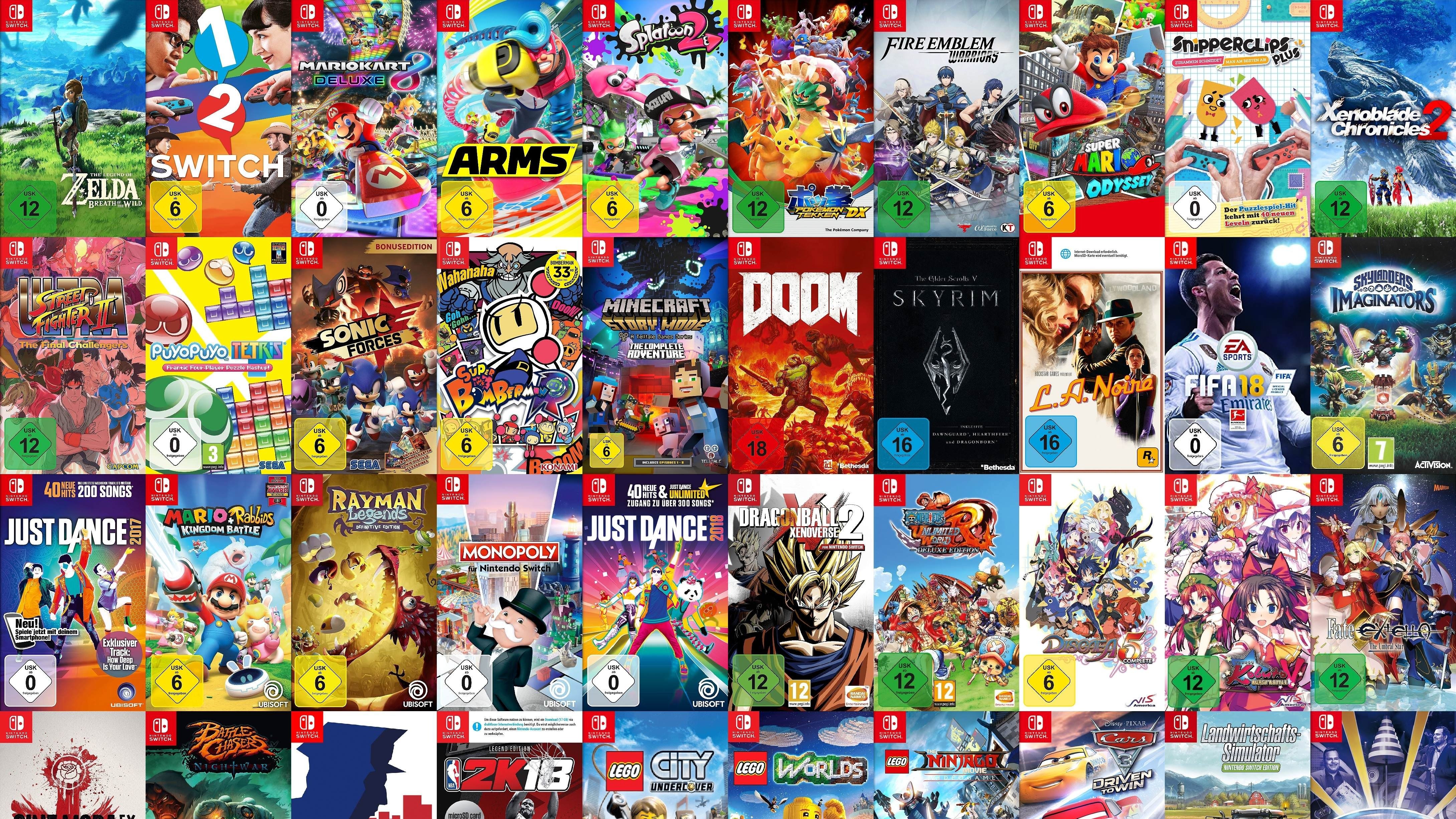 The second significant difference between the two is the size. Since the Lite's touchscreen only measures 5.5", compared to the original's 6.2" screen, it ends up being quite a bit smaller in comparison. You might think that, due to the smaller screen, the experience can suffer, but you'd actually be surprised. I can honestly say that the Lite's screen is perfectly adequate for playing games on it, and the text is still readable as well. I can't speak for any third party ports however, such as The Elder Scrolls V: Skyrim, or The Witcher 3: Wild Hunt, so take that into account – they'll probably be fine regardless. One thing to note about the screen, however, is that it's still made from plastic. While it may be able to take a fall without shattering, it's also extremely prone to scratching, so a screen protector, preferably a glass one, is definitely a must.
The design ends up being different as well, thanks to the Switch Lite being portable-only. There's the obvious changes, like the controllers being built-in, or the console actually being colored instead of black, like the OG Switch – options being turquoise, grey, yellow, the new coral color and a Pokémon special edition, to top everything off. But thanks to the Lite being smaller, it ends up being lighter as well (hence the name), which can be quite a beneficial change considering it's a console meant exclusively for portable play. You'll probably want to buy a grip for it, though, as the smaller size can actually cause some cramps, especially if they're on the bigger side. I don't feel the need to buy one yet, but only (more) time will tell.
Battery life is quite good for a console of this size, lasting between 3 and 7 hours, depending on what game you're currently playing, as more graphically intense games like Breath of the Wild can deplete it much quicker. Comparing it to its bigger brother, it sits right in the middle of its two revisions – the launch model lasts between 2.5 and 6.5 hours, and the newer, revised model released last summer, lasts between 4.5 and 9 hours. These figures were taken off Nintendo's comparison page on their website, by the way.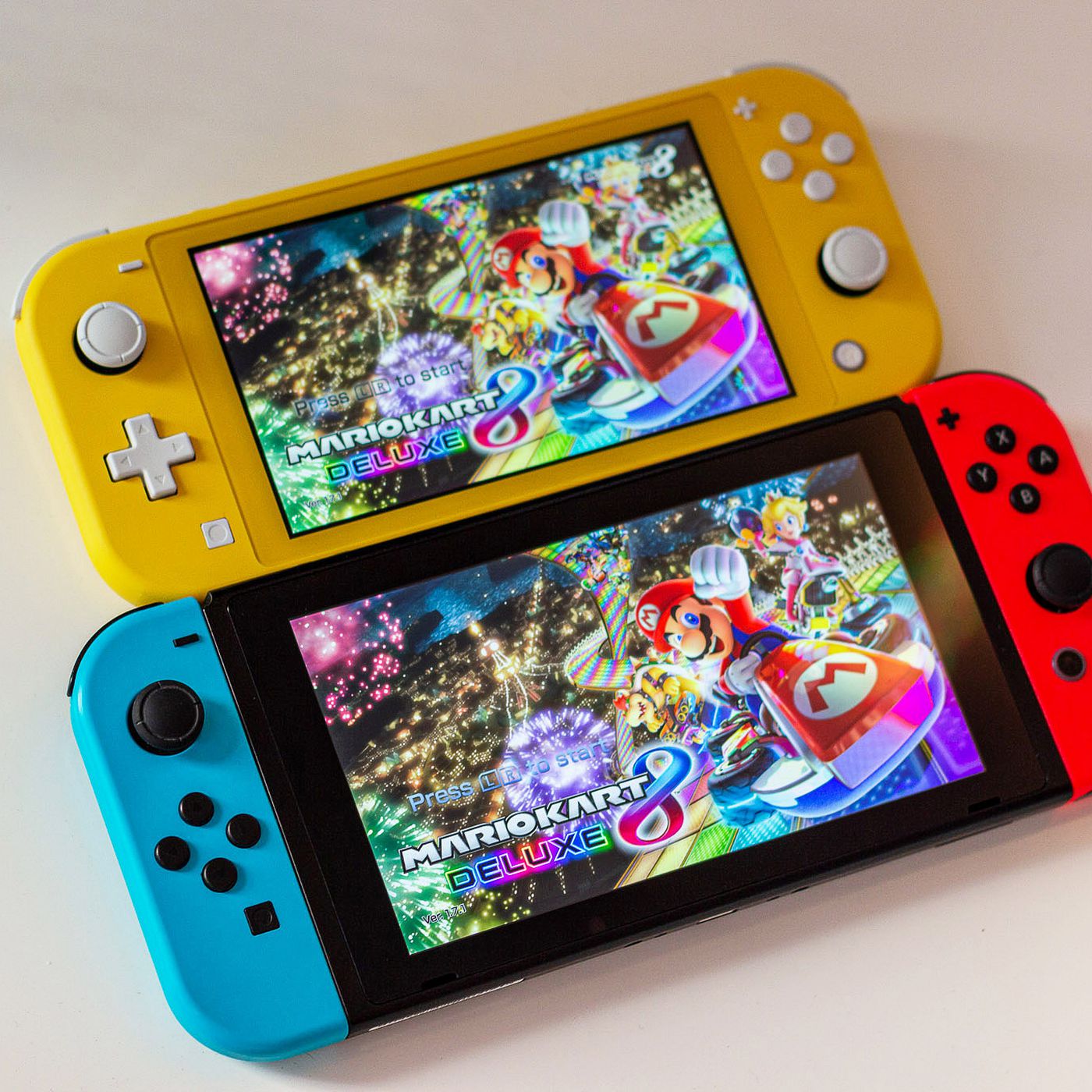 Then, there's the games themselves. In short, it's pretty clear why both the Switch and Switch Lite have sold over 55M units combined. The Legend of Zelda: Breath of the Wild is one of the best open-world experiences you can find, and Animal Crossing: New Horizons is the perfect way to pass the time when you've got nothing but time, a.k.a the year 2020. When you also look at the other games in the Switch catalogue, from first party titles such as Pokémon Sword & Shield or Super Mario Odyssey, to a breadth of third party and indie games alike – anything from Doom Eternal (yes, you read that right) and Dark Souls: Remastered, to Crash Bandicoot N. Sane Trilogy to Stardew Valley. Variety is the spice of life and, boy, does the Switch benefit from it.
The Switch Lite, like everything else in this world, isn't without its faults. For starters, it still comes with only 32 GB of internal memory, meaning that an external micro SD card is going to be a must, especially if you plan on purchasing all your games digitally. The Switch's home screen is still quite basic, with no other customization options aside from switching the theme from light to dark – no PS4-style themes here, sadly. The lack of Bluetooth means that you'll need to use wired earbuds or headphones when gaming, unless you want to buy a USB-C Bluetooth dongle (but let's face it, you probably won't). When it comes to streaming apps, with the exception of YouTube (and Hulu, if you live in the countries where it's available), let's just say that you'll have to consume your movies & TV shows elsewhere (most likely, on your much bigger phone).
Since the Lite doesn't come with detachable Joy-Con controllers, the HD Rumble feature isn't available here, meaning you'll have to buy a separate pair of Joy-Con for that feature, if required by games (such as 1-2 Switch, which is only fun once); you'll also need separate controllers if you want to play games like Ring Fit Adventure (the Switch's attempt at a Wii Fit-style game), as well as local multiplayer games, such as Mario Kart 8 Deluxe, or Super Mario Party – which is probably best left for the Switch which can actually output to a TV.
Voice chatting is still only supported through the Switch Online mobile app, instead of being available on-device, meaning that you'll have to use your phone *as well* as your Switch if you want to talk with your friends, once again proving that Nintendo doesn't really "do" online multiplayer all that well. Speaking of which, aside from that flawed service, the paid online subscription doesn't really give you all that much: cloud saves for your game data (but only where supported – Animal Crossing, for instance, doesn't make use of that feature), and an emulated collection of Nintendo Entertainment System (NES) and Super Nintendo Entertainment System (SNES), which are only fun for as long as you'd think – not that much. At least it only costs €4/month, €8/three months and €20/year, so considerably less than the Microsoft and Sony offerings for their respective consoles.
Oh, and one last thing: since the buttons and joysticks are exactly the same as the ones in the original Switch, the dreaded "Joy-Con Drift" issue, where the joy-stick registers movement when there's no actual movement happening, can still appear. Since the controllers can't be detached, you either have to get your whole system replaced (which isn't preferable, since you'd have to transfer all of your save data), or buy the joystick itself off the Internet and attempt switching them out (pun intended), though it *could* void your warranty, no clue there to be honest. I've already had a few instances of drift occurring, but luckily it was only around 3 times during one day, and hasn't happened since. Hopefully it'll stay that way.
Finally, after having said *all of that* about this console, what do I think about it?
Well, the Nintendo Switch Lite is the perfect alternative for someone who only wants to play handheld. The fact that it's cheaper than its bigger brother, especially here in Romania where you can find it for literally half the cost of the normal Switch, makes it even easier to recommend. But the game selection is, ultimately, what makes or breaks a console, and the Switch definitely is a winner in that regard, as there's something for everyone here. If you've been eyeing one for a while, and don't mind the lack of its switching capabilities, then you should definitely buy a Switch Lite, as you won't regret it – I sure don't!